About the team
Though there are only two athletes in the team, it still consists of a genuine and skilled bunch of people who "of the track" makes our life possible! Here you can find some information about the persons who plays a central part of the team!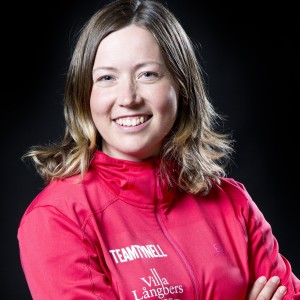 Laila Kveli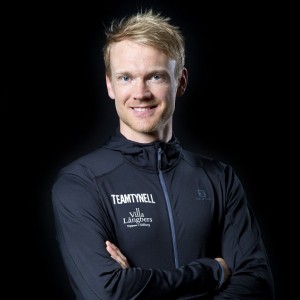 (Svenska) Jens Eriksson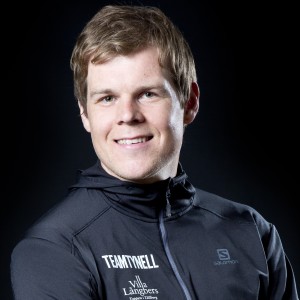 Rikard Tynell
Name: Rikard Tynell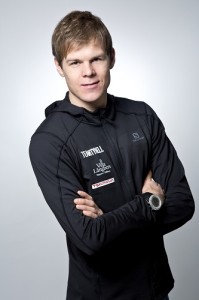 DoB: augusti 27th – 1986
Family: wife Anna
Hometown: Falun
Skiclub: Grycksbo IF (since 2011)
Skis: Salomon
Boots: Salomon
Poles: Salomon
Clothes: Salomon
Work: Own compeny "Tynell Activity"and Cross Country Skiier.
Results:
1.a Swix Ski Classics, La Diagonela 2014
3.a Norrbärke Ski Marathon 2014
3.a Intersportloppet 2013
23.a König Ludwig Lauf 2012
22.a Vasaloppet 90 km K 2010
Lagguld Vasaloppet 90 km K 2010
25:a Marcialonga 70 km K 2011(9.e svensk)
4.a U23-SM dubbeljakt 2009
4.a U23-SM 15km F 2009
4.a Engelbreaktsloppet 60 km K 2011
4:a Bessemerloppet 50 km K 2011
2:a Vattenfall-cup 10km skate 2006
5:a JSM sprint 200412:a JSM Kalix 10 Km Skate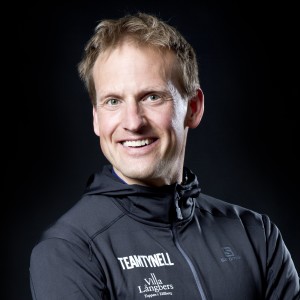 (Svenska) Jerry Ahrlin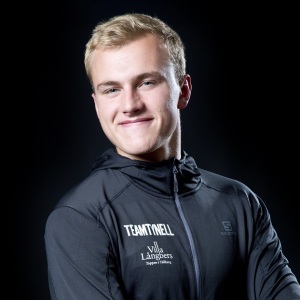 Martin Johansson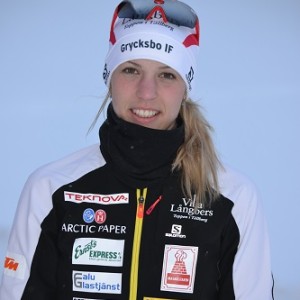 Anna Tynell Segerström – Media manager
Anna Tynell Segerström is in the team since 2011 and work with the media and press contacts. It involves everything from pressreleases and cooperation with journalists to spread the lastest news of the team!
She's educated in Sports Management and has a genuine experience from a lot of non-profit jobs like "Olympic Games for students", Vasaloppet, alpine World Championchip in Åre and "Peace and Love"-festival among others.
If you have questions or interest about Team Tynell regarding media/press, please contact Anna on phone: +46 (0)73 83 84 011 or by mail: anna@teamtynell.se
Daniel Tynell
Since Daniel now have stopped his long and succesful career as a long distance skiier, his focus from now on will be about making Team Tynell supporting our athletes in best possible way to achieve their goals.
Name: Per Daniel Tynell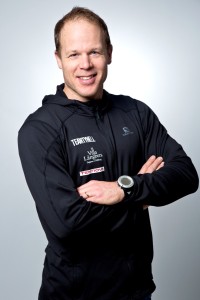 DoB: january 6th – 1976
Family: wife Sara, the two sons William & Melvin and the two dogs Bono & Vox
Hometown: Borlänge
Skiclub: Grycksbo IF (since 2005/2006)
Skis: Salomon
Boots: Salomon
Poles: Salomon
Clothes: Salomon
Results:
1rst Vasaloppet -02, -06 och -09
2nd Vasaloppet -10, -12 och -13
3rd Vasaloppet -01
2nd Engadin skimarathon -10
3rd Marcialonga (ITA) -09
1rst König Ludwig Lauf (GER)-07 och -08
3rd König Ludwig Lauf -14
3rd Tartu marathon (EST) -07,
2nd Birkebeinerrennet -06,
5th National Championchip 15 km classic -06
4th FIS Marathon Cup overall -09,
5th FIS Marathon Cup overall -07,
6th FIS Marathon Cup overall -10,
6th Ski Classics overall -14
8th Ski Classics overall -13
Other sports: Orienteering, Cycling,
Interests: Motocross (KTM 450 SX-F -13),
snowmobile, Music.
Schools: Skigymnasium Mora (-92 to -96), Skiuniversity Dalarna (-97 to -01)
Education: bachelor's degree in environmental engineering
Job: professional skier/entrepreneur
constant project: the house! …and maybe the boat also!
Music: U2